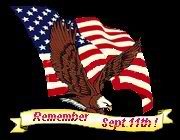 NEW YORK CITY 09/11/01
WORLD TRADE CENTER PHOTOGRAPHS





Our hearts go out to all the Victims, Survivors and their Families of the terrible and cowardly terrorist attack on the World Trade Center and Pentagon on September 11, 2001. The following are pictures of the World Trade Center taken by My Brother-in-Law aka "The Fat Man" who happens to live across the river from Ground Zero. These pictures were taken from the roof of his building. Thanks "Fat Man"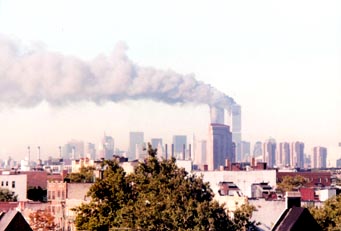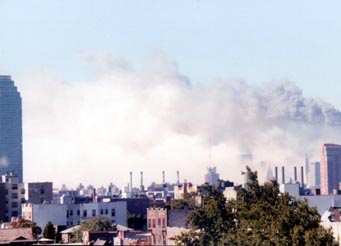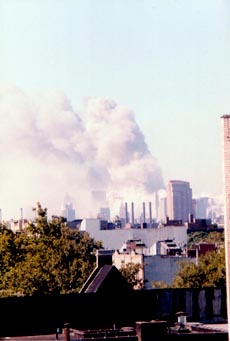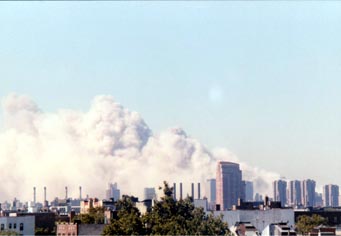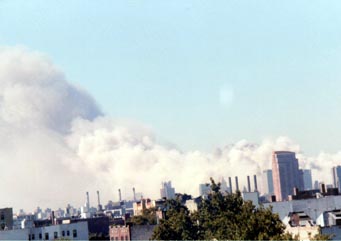 These pictures should serve as a reminder of the horrible carnage inflicted upon the citizens of the United States Of America and the victims of the World Trade Center. 347 Fire Fighters, 37 Port Authority Police Officers, 120 EMT & Paramedics, 3 New York City Court Officers, 23 New York City Police Officers, 1 Federal Bureau of Investigation Officer, 1 United States Secret Service Officer and the 2490 Civilians killed On September 11, 2001 by cowardly terrorist.
We should remember these pictures and events always, and back our President and Military Forces in a united effort to eradicate these and all terrorist from the face of the earth.




WANTED FOR MURDER
OF UNITED STATES CITIZENS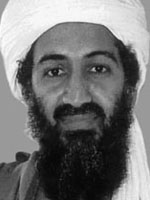 HEAD COWARD
USAMA BIN LADEN


Aliases:Usama Ben Muhammad Bin Laden, Shaykh Usama Bin Laden, the Prince, the Emir, Abu Abdallah, Mujahid Shaykh, Hajj, the Director.



PHYSICAL DESCRIPTION
Date of Birth:
1957
Hair:
Brown
Place of Birth:
Saudi Arabia
Eyes:
Brown
Height:
6' 4" to 6' 6"
Complexion:
Olive
Weight:
Approximately 160 pounds
Sex:
Male
Build:
Thin
Nationality:
Saudi Arabian
Occupation:
Unknown
Scars, Marks or tattoos:
None

The US Department of State is offering a 25 million dollar reward and the Air Transport Association and Airline Pilots Association is adding another 2 million dollars.
One can only hope that this cowardly excuse for a human being never has another peaceful moment for the rest of his miserable life.
The views and opinions expressed on this page are solely that of the Webmaster (A TRUE AMERICAN) and if you do not agree with them, then I have a cave reserved for you in Afganistan.




Support freedom
Content Copyright 2001 "RoadHogOtd"