Page 9

IN MEMORY OF

This page is dedicated to the memory of brothers who are gone but,
"will never be forgotten"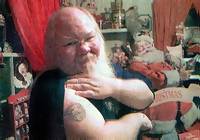 Michael (Santa) Murray
June 12, 1951-January 21, 2001


On January 21, 2001 at 2:15pm. I lost my best friend and brother to Leukemia, This world is not the same without him in it, but my world was better because he was in it.
Nobody liked having a good time more then Mike, so here's to ya Mike, we had that drink and made that toast just like we promised!
You are sadly missed by all who knew you.



It is my sincere hope that this page will never have another entry.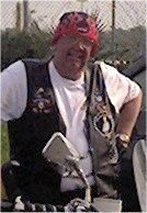 NEXT
BACK
ROADHOGS Page Guide

[Home] [About Me] [Blowout1] [Blowout2] [Biker/Triker Watering Holes] [Trike page] [Calendar Of Events] [Awards page] [RoadHog's Hot Links] [In Memory of] [Halloween Bike Fest] [Halloween Bike Fest] [Ms.MotorcycleIndustry.com2002] [RoadHog's Bike & Trike Gallery]