RoadHog's Trike of the month



In keeping with my policy as webmaster of RoadHog's Pig Pen of searching for exciting, fun, and unusual things to bring to my website,

I am proud to present a first for the Trike of the month, a pair of Trikes for September 2003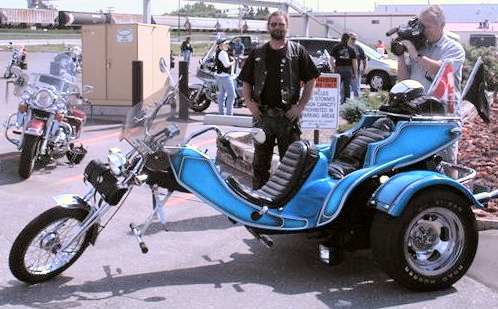 this is my trike (buzzard's) it's a 1984 stires streak vw 4 speed with a 1671 vw motor. kit to is a show winner and with my wifes trike and mine, we fill up a wall with the loot we've won together. buzz also belongs to the southern alberta chapter of the brotherhood of the third wheel.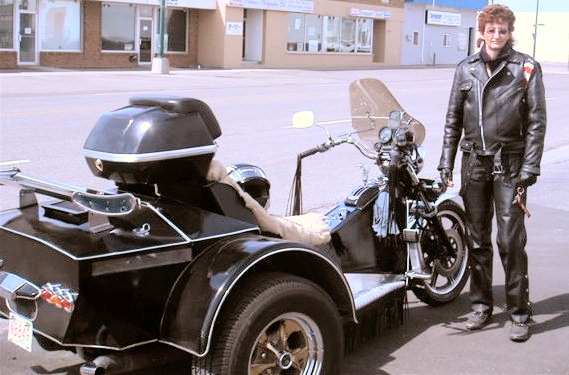 this is my wife's trike...1969 vw 1600 type three,automatic with yamaha virago front end. It's a show winner for two straight years in a row since we got it and rebuilt it. Breny is very proud of it and she also belongs to the "southern Alberta chapter of btw" (brotherhood of the third wheel.
Trike photo
Submitted by owners: Buzz and Breny




If you would like to see your Bike or Trike on this page,&nbsp please send your photos to
roadhogotd@hotmail.com
PAST TRIKES OF THE MONTH ARE AT TRIKE ARCHIVE PHOTOS BELOW
ARCHIVE TRIKE PHOTOS
BACK